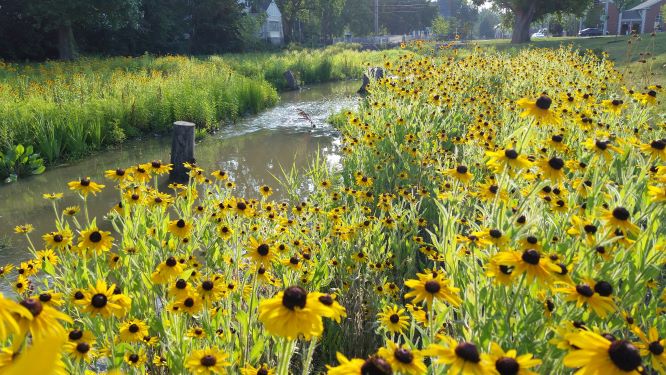 Hosts: Carmen Agouridis, Ph.D., P.E., M.P.P., Extension Associate Professor, Biosystems and Agricultural Engineering Department, University of Kentucky and Amanda Gumbert, Ph.D., Extension Specialist for Water Quality, University of Kentucky College of Agriculture, Food and Environment
Guest: Russ Turpin, EcoGro
Episode 14: Riparian (Streamside) Buffers

In this episode, Amanda joins Russ Turpin from EcoGro at Clays Mill Elementary in Southland Park to learn about riparian or streamside buffers and their importance in protecting water quality.
Episode Transcript: Click here to access the episode transcript which includes links.
Explore More: Want to learn more about stream restoration?
Extension publications
Videos
Websites