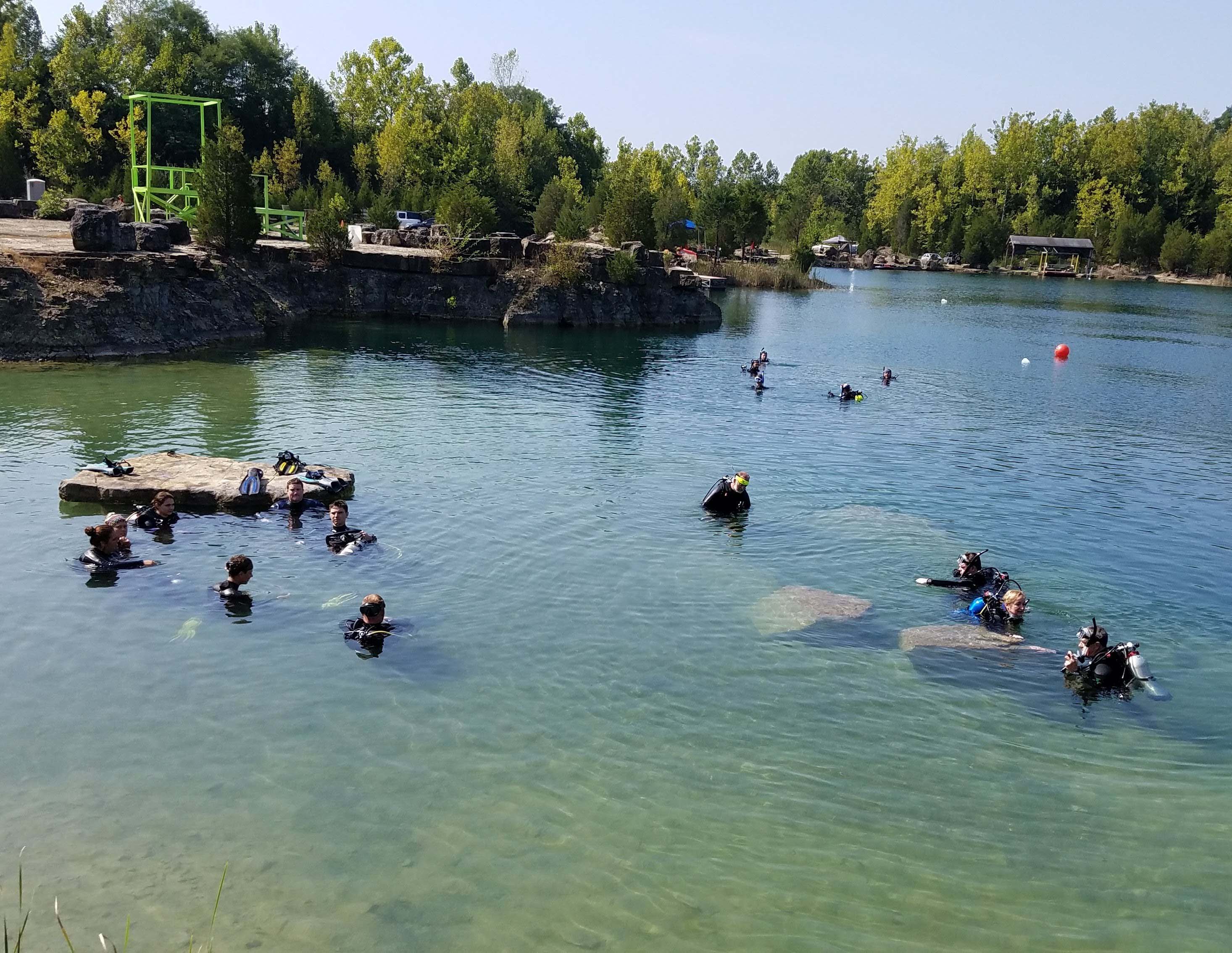 Hosts
: 
Carmen Agouridis
, Ph.D., P.E., M.P.P., Extension Associate Professor, Biosystems and Agricultural Engineering Department, University of Kentucky and 
Amanda Gumbert
, Ph.D., Extension Specialist for Water Quality, University of Kentucky College of Agriculture, Food and Environment
Guest:  Lou Hirsch, Ph.D., Lecturer and Director of Undergraduate Studies in Agricultural and Medical Biotechnology, Plant Pathology Department, University of Kentucky & Brian Volland, Agriculture Communications Specialist, University of Kentucky.
Episode 34: Scuba in KY?! Part 3 of 3

In this episode, Amanda joins Lou Hirsch to wrap up their discussion on scuba and some of the ecological aspects of underwater environments that scuba can reveal. They also discuss the value of outdoor recreation and getting to know nature first hand. Explore some of our additional resources for ideas on outdoor recreation.
Episode Transcript: Click here to access the episode transcript which includes links.
Explore More: Want to learn more about scuba in Kentucky and other topics that we discussed in this episode?
Extension Publications/Resources
Videos
Websites
Photo Credits: New Horizons Diving and Emily Talbot