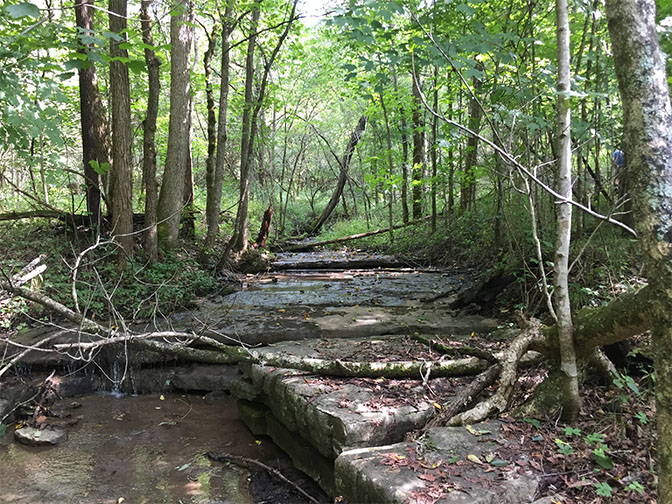 Hosts: Carmen Agouridis, Ph.D., P.E., M.P.P., Extension Associate Professor, Biosystems and Agricultural Engineering Department, University of Kentucky and Amanda Gumbert, Ph.D., Extension Specialist for Water Quality, University of Kentucky College of Agriculture, Food and Environment
Guest: Steve Greb, Ph.D., Research Geologist at The Kentucky Geological Survey and Adjunct Professor in the Dept. of Earth and Environmental Sciences, University of Kentucky
Episode 25: Kentucky Palisades

In this episode, Carmen joins Steve Greb, a Research Geologist with the Kentucky Geological Survey, in the field at Floracliff Nature Sanctuary to discuss how water and geology created the diverse landscape of the Kentucky River Palisades. Steve provides insightful details on the formation of the unique geologic features of the Palisades that will leave you ready to hike or paddle along the Palisades to take in the scenery for yourself.
Episode Transcript: Click here to access the episode transcript which includes links.
Explore More: Want to learn more about the Kentucky River Palisades?
Extension Publications/Resources
Videos
Websites