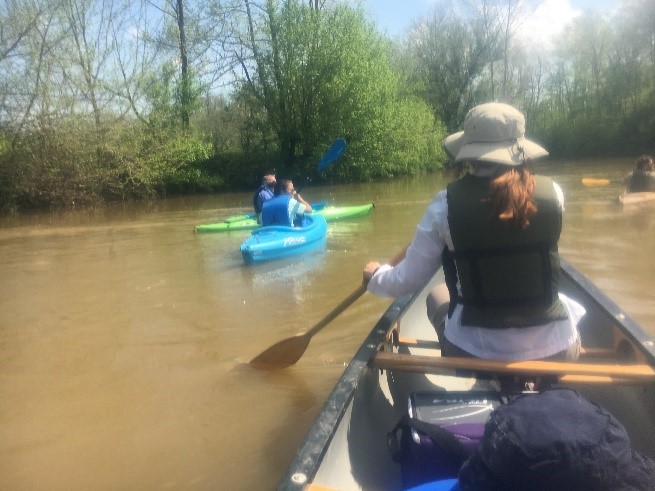 Hosts: Carmen Agouridis, Ph.D., P.E., M.P.P., Extension Associate Professor, Biosystems and Agricultural Engineering Department, University of Kentucky and Amanda Gumbert, Ph.D., Extension Specialist for Water Quality, University of Kentucky College of Agriculture, Food and Environment
Guest: John Wilson, Garrard County Judge Executive
Episode 15: Paddling Paint Lick Creek

In this episode,Amanda joins John Wilson, Garrard County Judge Executive, on a paddling trip down Paint Lick Creek. On this trip, Amanda and John discuss the impacts of land use on the health of Paint Lick Creek.
Episode Transcript: Click here to access the episode transcript which includes links.
Explore More: Want to learn more about land use impacts and water-related recreational opportunities in Garrard County?
Extension publications
Videos
Websites