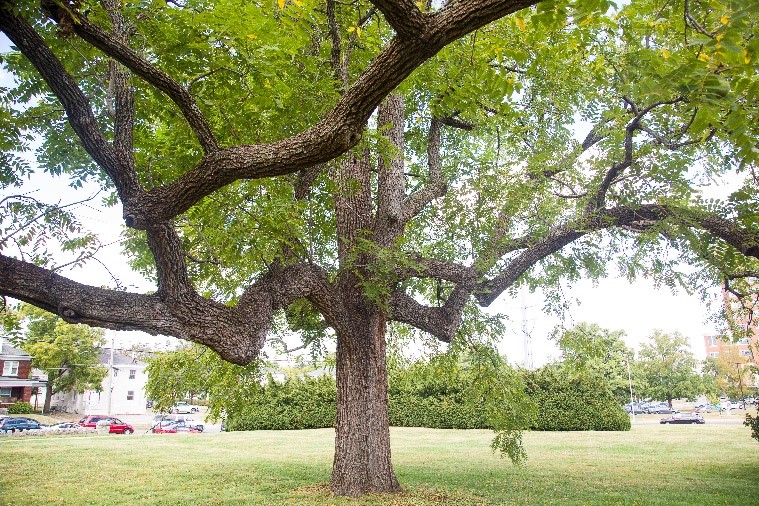 Hosts: Carmen Agouridis, Ph.D., P.E., M.P.P., Extension Associate Professor, Biosystems and Agricultural Engineering Department, University of Kentucky and Amanda Gumbert, Ph.D., Extension Specialist for Water Quality, University of Kentucky College of Agriculture, Food and Environment
Guest: Stacy Borden, University of Kentucky
Episode 17: Taming Stormwater with Trees

In this episode, Carmen joins Stacy Borden, the University of Kentucky's Arborculturalist, at the Kirwin-Blanding complex to discuss the importance of trees in creating a healthy urban ecosystem. Learn about the benefits trees provide in protecting stormwater quality, how to properly mulch a tree, the importance of having a diverse canopy, and opportunities to become involved in urban forest initiatives.
Episode Transcript: Click here to access the episode transcript which includes links.
Explore More: Want to learn more about urban trees and stormwater?
Extension publications
Videos
Websites