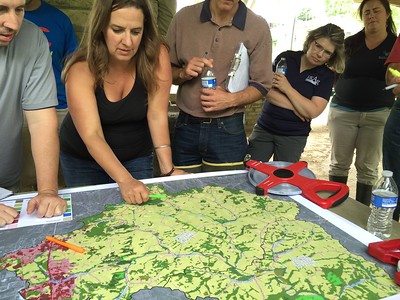 Hosts
: 
Carmen Agouridis
, Ph.D., P.E., M.P.P., Extension Associate Professor, Biosystems and Agricultural Engineering Department, University of Kentucky and 
Amanda Gumbert
, Ph.D., Extension Specialist for Water Quality, University of Kentucky College of Agriculture, Food and Environment
Guest: Dale Booth, Nonpoint Source and Basin Team Section, Kentucky Division of Water
Episode 31: Watershed Planning

In this episode, Amanda joins Dale Booth in a discussion of watershed planning. Amanda and Dale discuss the challenges of addressing nonpoint source pollution issues across the diversity of land-uses in our Kentucky watersheds.
Episode Transcript: Click here to access the episode transcript which includes links.
Explore More: Want to learn more about watershed planning and other topics that we discussed in this episode?
Extension Publications/Resources
Videos
Websites